Residency in Monaco brings numerous benefits:
Favourable tax system for Monaco Locals
Reside in Safe environment
Exceptional location with Nice International airport 30 minutes by car/10 minutes by helicopter
Mediterranean Climate
Global environment
Business friendly
English widely spoken
The Cote d'Azur and Italy on the doorstep
How to make an application for Monaco Residency
To obtain Monaco Residency there are specific requirements for each candidate to fulfil. The requirements for getting residency in Monaco are as follows:
Establish a savings account in Monaco
Each applicant (or couple) will need to deposit sufficient funds for the bank to then provide the required bank attestation (letter) to validate that the account holder(s) has adequate funds to support themselves whilst residing in Monaco.( unless the candidate for residency has a legitimate work contract issued by a local Monaco business). The banks have differing requirements for this ranging from EUR 100,000-EUR 1 million per applicant ( grownup).
www.relocation-monaco can assist you with you with a residency application, and your property and banking needs in Monaco. Their website has lot of general information regarding Monaco as wll as more specific information on subjects such as 'monaco residency requirements'. You will not to have worry if you do not speak French, all Relocation Monaco consultants are bi-lingual with English as the Mother tongue, with fluent French speaking capabilities to work on your behalf where required. This will give you confidence to move forward with a move to Monaco.
Rent or purchase a property in Monaco
If leasing the lease should be for a minimum of Twelve Month and have adequate bed rooms to accommodate the number of persons applying. For instance, in order for this to get approved for Monaco residency, a couple should lease a one bed room house a minimum of and for a household of 4 a minimum if two bedrooms. This lease is typically automatically at the end of each lease period.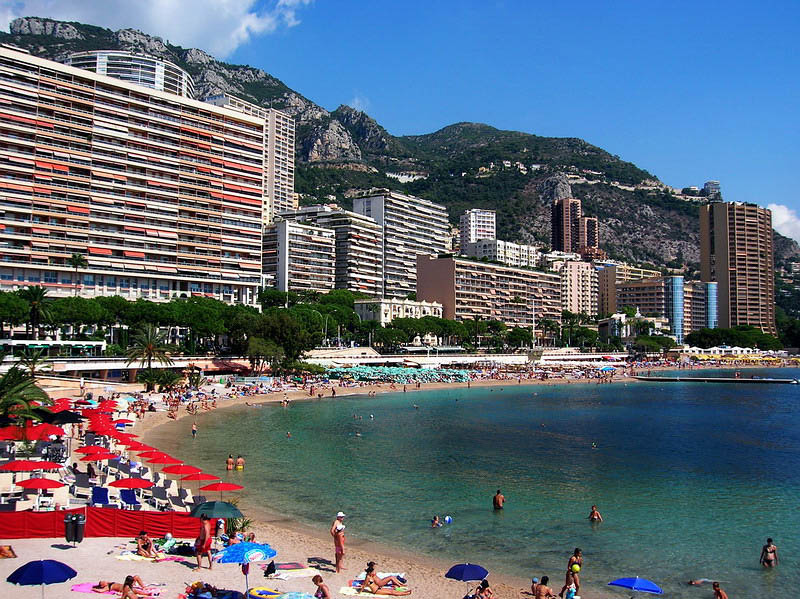 Security check
Each applicant has to provide a police certificate stating that each adult candidate does not hold a criminal record in the origin country where they have lived during the previous five years. In Monaco an adult is any one over the age of sixteen years of age for this purpose. This certificate ought to not be more than three months old at the time of application for the residency.
In addition, the following documents need to be sent for each applicant when getting Monaco residency.
Valid passport
Birth certificate
Marital relationship certificate(s)
Any previous divorce certificate (or death certificate if the candidate has a partner who is deceased.)
The Police certificate as above
The registered lease for the Monaco apartment or condo
The brand-new electrical energy contract for the Monaco house
The official Monaco residency application finished and duly signed
Health report for applicants of 70 years and over
To complete the Monaco residency process, an main residency interview will certainly be arranged during which all the required documents are submitted. Following this the Monaco residency application will certainly be processed and licensed. This will certainly take roughly eight weeks for EU passport holders and sixteen - twenty weeks for non EU passport holders as they must first apply for a special Visa from the French Embassy in their country of residence which once approved and issued ( approximately sixteen weeks) will certainly then allow the candidate to complete the Monaco procedures within three-four weeks, when the residency card will certainly be released also known as the Carte de Sejour).
The requirements for making an application for Monaco residency are reasonably uncomplicated and as long as the candidate can supply all the needed documents, then there is no general reason that the applicant need to not be granted Monaco Residency and get theirs Monaco citizen's card.
The very first Monaco residency card will be released for a duration of twelve months after which this card must be renewed. The card is called a Monaco carte de resident temporaire and is restored each year for the first 3 years. In then 4th year of continuous Monaco residency the holder then will certainly be issued with a 3 year card, called the Monaco Carte de resident ordinaire. These cards are valid for three years and should be restored at expiry. In year 10, the holder of a Monaco residency may obtain a carte Privilege which is granted at the discretion of the Monaco authorities. This is not automatically given and if not provided the applicant will certainly continue to get the 3 year Monaco resident's card.
The cost of making an application for residency in Monaco really depends on the cost of renting an apartment added to the general expense of living in Monaco. Unlike other nations offering residency programs, getting residency in Monaco does not need the candidate to "invest" a defined sum of cash in Monaco nor is it required to purchase a property as a rental suffices.
It is a very favourable location to become a citizen and enjoy the many benefits which becoming a local of Monaco allows.